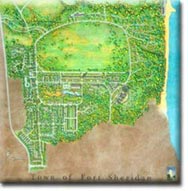 Architecture – Urban Design – Landscape Architecture
Planning – Historic Preservation – Exhibitry
DLK is a Chicago architecture firm committed to civic-minded design. We offer a full array of professional services, including urban design, landscape architecture, planning, exhibitry, and design/build solutions. Our buildings are humane, lively, durable, and respectful of their context. We work diligently to provide our clients with the highest quality product, on time and within budget. Our principals and staff have experience with a great variety of structures, and have been recognized nationally for their designs.